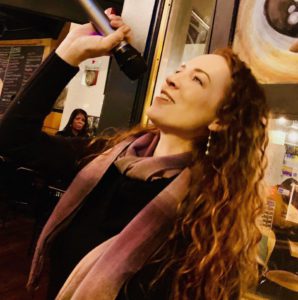 Hi, I'm Alyce! I'm an Atlanta, Georgia-based analytics consultant by day, and rockstar musician by night.
My adventures and accomplishments include building client management software, creating online marketing campaigns that have netted over $1M of new business, and recording original songs and performing them live with my bands.
Thanks for your interest in my company, GreenOmen Creative Solutions, Inc. I've included links to some recent projects and favorite resources. Let me know how GreenOmen can help your business!
Cheers!
Mission
Whether performing locally or working with clients across the globe, GreenOmen Creative Solutions is committed to representing exceptional value and the highest quality of service with each interaction.
GreenOmen uniquely provides services in three key areas: business consulting (focus on marketing and analytics), blogging and affiliate marketing, and music (writing and live performances).